Welcome to the South West Sussex Table Tennis League
a mixed competitive league open to players of all ages and abilities.
The 2023-2024 season will run from October 2023 to April 2024.
Entries from new players or teams are always very welcome.
Entry forms can be downloaded via the Downloads page.
Each season, a Handicap Cup competition is held alongside the League, with a final held in March/April.
The South West Sussex Table Tennis League is affiliated to: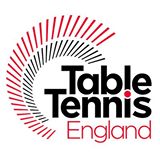 TABLE TENNIS RULES & REGULATIONS
For more information about table tennis rules and regulations please follow these links: