Welcome to the South West Sussex Table Tennis League – a mixed competitive league open to players of all ages and abilities.
Entries from new players or teams are always very welcome.

The 2021-2022 season will run from October 2021 to April 2022.
Each season, a Handicap Cup competition is held alongside the League, with a final held in March/April.
The South West Sussex Table Tennis League is affiliated to: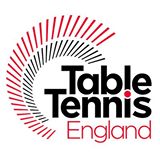 TABLE TENNIS RULES & REGULATIONS
For more information about table tennis rules and regulations please follow these links:
Approved Table Tennis Bat Coverings